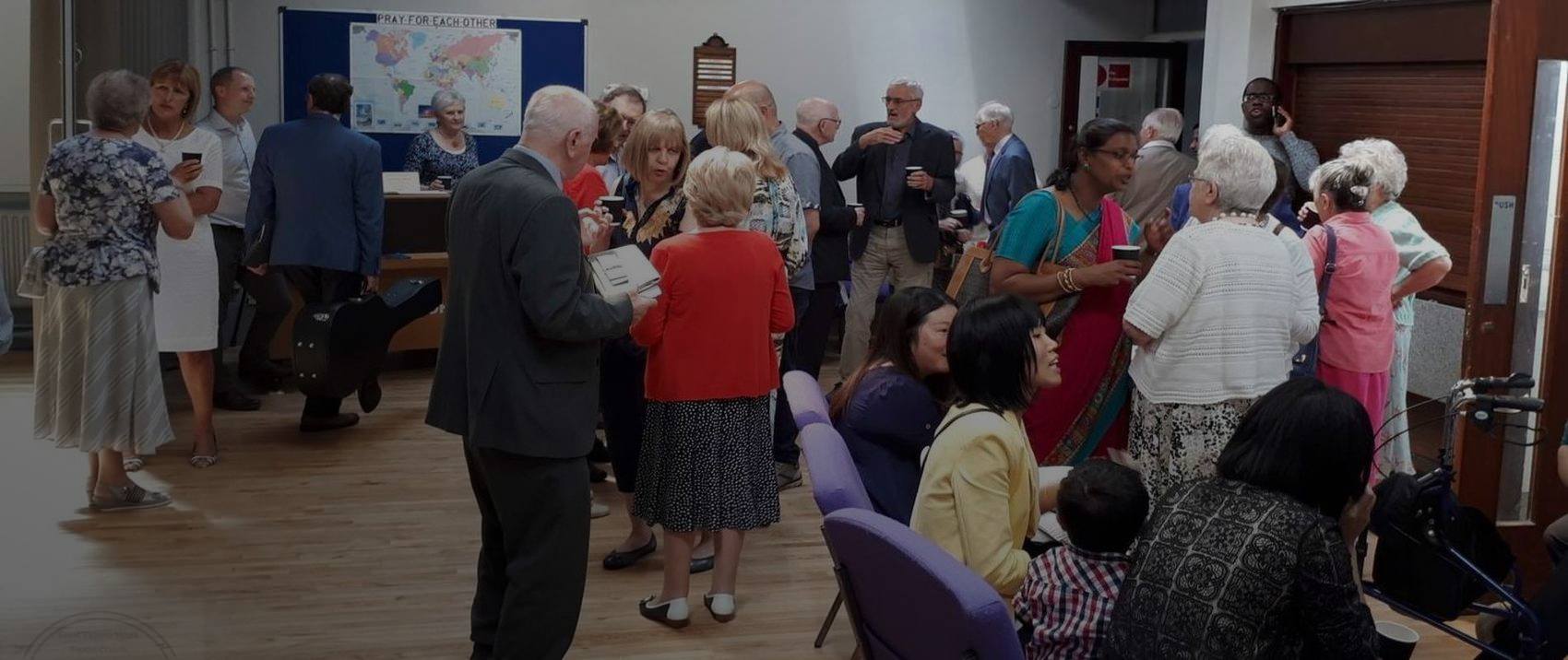 WHAT TO EXPECT
---
What are the times of the services?
Our service times are usually 11am and 7pm.
Don't worry if you are early or late arriving as there will be someone to speak to who will assist you.
What should I wear?
Whatever you're comfortable in.
People wear anything from jeans and t-shirts to jacket and tie.
Can I park?
You can park in the car park directly outside the church.
If the car park is full there is street parking in the surrounding area.
How do I get into the church?
The main entrance to the building, as you look at it from the car park, is through the wooden door.
There is usually a member of the congregation or a deacon on duty at the door to assist and guide you.
There is wheelchair access through this entrance.
If you need to get help with this please let us know.

Are there facilities for disabled people?
There is wheelchair access through the main entrance.
We also have a disabled toilet which can be found by turning right after you enter the main doors to the building.

Will I need to bring any books?
All the words for hymns we sing during the service should be on the screen at the front of the church.
You will also be provided with an Order of Service and Notice Sheet on the way in.
We also have some Bibles at the Information Desk you can borrow on your way in for use during the service.

Are there any special arrangements for children?
On Sunday mornings the service leader will announce when it's time for the children to go to their groups.
We are happy to take your child along to the age appropriate room.
Alternatively you are welcome to accompany them.
We cater for a crèche, Sunday School and Teenage Breakfast & Bible Study.

What happens after the service?
At the end of the service the leader says a brief closing prayer, and then walks down the aisle to the back of the church.
After most morning and evening services, tea/coffee and biscuits are served.
It would be great if you could join us for this as it helps to get to know other people.
---